Ralf Schumacher,
ambassador, Racetrailer.com

Having run his own team in various categories of single-seater racing, Ralf Schumacher knows all about the complex logistics that are required to get race cars to a circuit and back. Be it a high-profile Grand Prix event with tens of thousands of spectators and huge media coverage or a private test session at some remote place far away from the spotlights, cars and equipment have to be at the right place at the right time.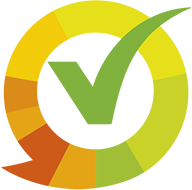 9.8
out of 10
Based on 45 reviews


9.4

out of 10 for Quality race trailer

9.8

out of 10 for Fullfill appointments
9.9

out of 10 for Communication

9.8

out of 10 for Professionality
Recent reviews
Wir waren mit dem Angebot und Ablauf des Kaufes sehr zufrieden.
Sollten wir wider einen Trailer brauchen, werden wir uns sicher wieder an Euch wenden.
Alois
Münster
Molto contento del business con Racetrailer
Ho contattato Racetrailer nella persona di Ferry per l'acquisto di un semirimorchio racing , hanno capito le nostre esigenze e ci hanno proposto la soluzione ideale per noi . Sono disponibili veramente 7/7 h 24 , ci hanno fornito tutte le informazioni che abbiamo chiesto e hanno fatto anche da intermediari con loro partner di accessori. Al ritiro ho trovato cortesia e puntualità nelle spiegazioni sul funzionamento , consegna documenti e anche 2 omaggi molto graditi !
Mattia Capelli
Novate Milanese
Outstanding customer service and value, cannot reccomend Ferry and his team at Racetrailer enough
Our experience has been fantastic. Ferry has gone above and beyond yo help us with out trailer buying journey. We have never ordered or had to spec a vehicle like this new before but with ferry's guidance and support we took delivery of a fantastic trailer at what we feel is incredible value for money. The build quality is faultless the product is immaculate and everyone at racetrailer have gone above and beyond to support our trailer buying experience. Thank you Ferry and everyone at racetrailer for such a fantastic experience.
raceteam 'Mirage Engineering'
Attleborough
Very professional
A dedicated staff that respect deadline
raceteam 'ART GP'
Paris
Great service and beautiful trailer
From the first contact with racetrailer the experience was amazing, we kept in touch the whole time, I got detailed information of the progress of the trailer, I had a dead line and they made it on time for me. Very pleased with their service, can't wait to get another trailer with them. One more time thank you for all!
raceteam 'Leite Transports '
Ecuvillens
Our experience with Racetrailer.com was very positive since day 1.
We have chosen to buy from Racetrailer.com after a detailed research and are very happy with our choice. Initiallu we were in contact with Ron and then with Ferry since our visit to the hq. Very available and solution-oriented persons that helped us in many ways, especially to solve the difficulties we had in Italy. We would not go anywhere else for future purchases. Thank you guys! Elif
raceteam 'Bitci Racing / ASC Europe'
İstanbul
Very Good
Ron and his team have been very helpful in the delivery of our second new Racetrailer.
raceteam 'Racetivity'
Noé
Alles in allem sehr problemsloser Ablauf
Alle Mitarbeiter waren immer freundlich und stets bemüht uns zu helfen
raceteam 'LUBNER Motorsport'
99887 Georgenthal
Très professionnalisme , à l'écoute.
Je recommande vivement.
raceteam 'LUBNER Motorsport'
06250 - MOUGINS
Racetrailer under promised and over delivered.
From initial contact to aftersales this has been an extremely good experience, the trailer came in on budget and earlier than the scheduled build time. I am most impressed with the finishing details, from the 2 spare sets of keys, the electrical harnesses and all the little details that made this purchase feel like a very good decision. Thank you Ron and team.
raceteam 'PCRS'
Letterkenny
Very direct, friendly, not complicated and efficient.
Buying process was very smooth and focused. Trailer was delivered on time and in the promised quality. Questions were answered quickly and handling was very costumer oriented.
Nikolaus
Hamburg
Trailers that match our expectations, from a company that has a brilliant customer service.
Very easy to order, great prices, lots of options, lot of support! Would buy it again!
Máté Kerekes
Budapest
Excellent
Demain de livraison respecté et matériel conforme à la commande.
Manu
Le Castellet
Smooth service, on time, great product!
We have been dealing with Racetrailer now for several years & we have found both the product, communication & service to be excellent.
raceteam 'Barwell Motorsport'
Leatherhead
We buy new Rectrailler
Excellent racetrailler, very well designed, very functional and made of good materials and precisely. I recommend in 1000%
raceteam 'A&P RACING TEAM PTT TECH SUPPORT '
Prószków
Super good service. Fast replys.
It was a very good contact from the beginning. Always very accomodating and professional.
raceteam 'Laptime-Performance'
Neufinsing
Good
I will work with race trailer again in the future because I particularly appreciate availability and reactivity.
raceteam 'M Racing'
Magny Cours
everything was ok
everything was ok
raceteam 'Gt 3 Poland'
Rzeszów
Also to sell your used trailer the best market place is racetrailer.com
We sold our racetrailer within a few weeks. Racetrailer.com and Ron Reinders are the best! Placing the add: very good. Changing and editing the add: very good. Amount of views: unbelievable amount each day. very good
Rob
Zeewolde
Good Trailer
we got our trailer in September 2020 and we were satisfied in many points. After we talked to racetrailer we found and acceptable solution and communication was every time friendly, quick and competently.
raceteam 'QTQ-Raceperformance'
Zwingenberg
Great quality for a good price
We bought 2 trailers. Both with different options. The Pacton chassis runs perfect behind our Truck. Light and with an advanced corner brake system. Every option on the trailer works well so far. The only thing I would change the next time is the door handle. It works perfect but we're used to a different system. Next trailer will be a Racetrailer.com trailer again!!
raceteam 'Johan Kraan Motorsports'
Wapenveld
Hat alles super Funktioniert
-Promte Auskunft -Sehr gute Kommunikation -Unser Auflieger wurde Termingerecht fertiggestellt -Sehr guter Preis/Leistung verhältnis
raceteam 'HORAG Hotz Racing'
CH 8583 Sulgen
An excellent, professional, honest, customer focused service.
An excellent, professional, honest, customer focused service. Ron is always at the end of the phone if needed. Couldn't ask for more from him.
raceteam 'DragonSpeed'
Aix-en-Provence
High quality service and great customer experience!
Ferry has been very polite, helpful and competent from the very beginning to the last step - first contact, meeting in the showroom, discussing the offer, arranging the pick-up and all registration paperwork. I can fully recommend this company as a great business partner !!!
Maciek
Żyrardów
Professionality in every detail!
Speak about your wishes and listen to Ron´s recommendations and you get your perfect race trailer with a lot of possibilities and an excellent quality. Good ideas and easy communication and always in time!
raceteam 'Engstler Motorsport'
Wiggensbach
Racetrailer.com great company
A real team of professionals. Who meets all of you ask all your expectations? I recommend it.
raceteam 'Espace Racing'
Royan
Excellent
Easy and efficient to deal with Ron was very helpful dealing with late specification changes to suit our needs, trailer was as expected on collection . Any extra equipment we have needed since purchase have been sent out with no issues
raceteam 'Jota '
Tunbridge Wells
The best team you can find
Searching a race trailer? Make a pit stop at Ron Reinders and his team. This will be your best stop ever, it is a GREAT Team!!!!
raceteam 'Max & Ine'
Valkenswaard
Ich war mit der Dienstleisung von RT total zufrieden.
Ich kann RT weiterempfehlen.
raceteam 'Max & Ine'
Budapest
Passionate, professional, always available, what else ?
Ron is providing such great Racetrailers according to all our requests, 24/7 availability, all we need is Racetrailer.com. Thanks!
raceteam 'AGS Events'
SAINT AUNES
4 stars: good service, well treated
4 stars: good service, well treated
raceteam 'AGS Events'
5 stars: perfect, definitely recommended
5 stars: perfect, definitely recommended
raceteam 'AGS Events'
5 stars: perfect, definitely recommended
5 stars: perfect, definitely recommended
raceteam 'AGS Events'
5 stars: perfect, definitely recommended
5 stars: perfect, definitely recommended
raceteam 'AGS Events'
5 stars: perfect, definitely recommended
5 stars: perfect, definitely recommended
raceteam 'AGS Events'
5 stars: perfect, definitely recommended
5 stars: perfect, definitely recommended
raceteam 'AGS Events'
4 stars: good service, well treated
4 stars: good service, well treated
raceteam 'AGS Events'
5 étoiles: parfait, définitivement recommandé
5 étoiles: parfait, définitivement recommandé
raceteam 'AGS Events'
4 stars: good service, well treated
4 stars: good service, well treated
raceteam 'AGS Events'
4 stars: good service, well treated
4 stars: good service, well treated
raceteam 'AGS Events'
5 stars: perfect, definitely recommended
5 stars: perfect, definitely recommended
raceteam 'AGS Events'
4 stars: good service, well treated
4 stars: good service, well treated
raceteam 'AGS Events'
5 stars: perfect, definitely recommended
5 stars: perfect, definitely recommended
raceteam 'AGS Events'
5 stars: perfect, definitely recommended
5 stars: perfect, definitely recommended
raceteam 'AGS Events'
5 stars: perfect, definitely recommended
5 stars: perfect, definitely recommended
raceteam 'AGS Events'