Racetrailer.com specialise in the manufacture, rental, buying and selling of race car transporters or race trailers. Race car transporters remains the main activity of our business, and we are specialists.
Buy, rent or lease a racetrailer.
This is self-evident in the precision and adaptability used in the construction of the race car transporters that we sell, they are designed and constructed to be ideal for transporting and servicing the valuable cargo. Now firmly established in international motorsport, Racetrailer.com has become Europe's number 1 provider of transport solutions for motorsport teams. Rental of race trailers including 24/7 mobility service, sales of new and used race trailers, rental of trucks and an innovative platform for teams to sell or buy used race trailers: it is all provided by Racetrailer.com.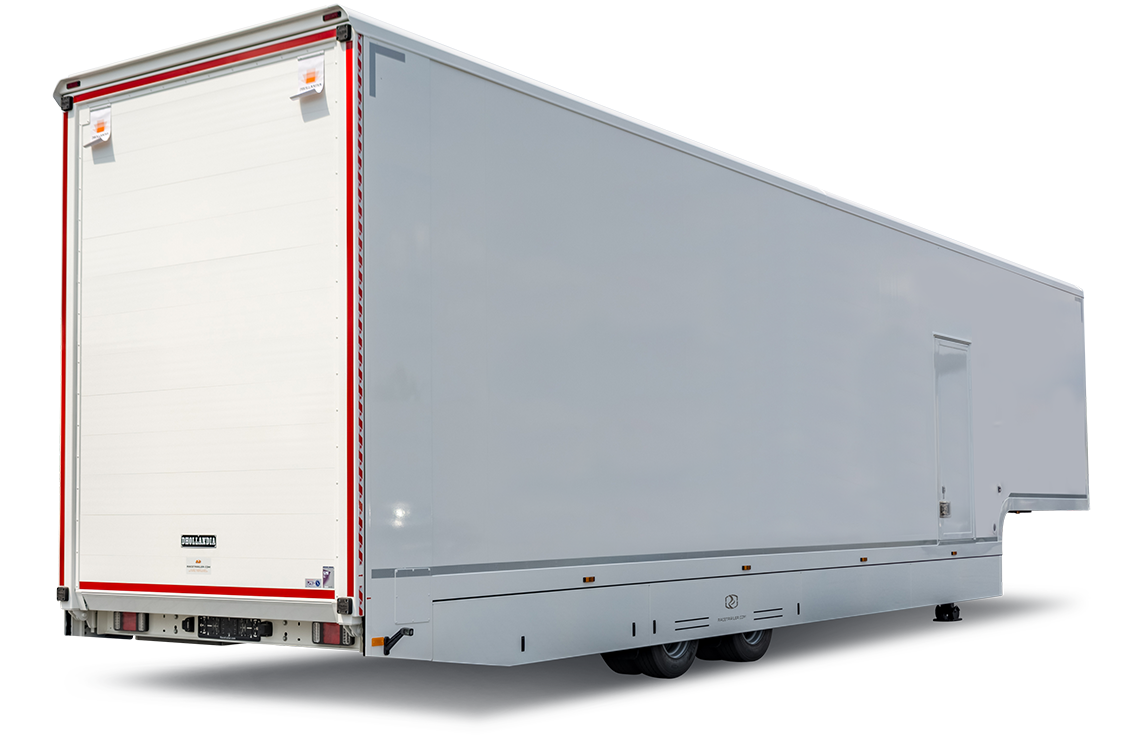 Ready for a new
racetrailer?
Sensational! A real price breakthrough for Europe! Brand new, double floor race trailers for sale. Racetrailer.com is Europe's Nr. 1 supplier of new race transporters with excellent value for money. Racing already is expensive enough, so why would we make it even more expensive?
• Built in The Netherlands with COC
• No dealers or resellers
• Height adjustable 2nd deck
• 2 Tons Dhollandia race lift
• SAF axels, ABS and air suspension
• Buy direct from the source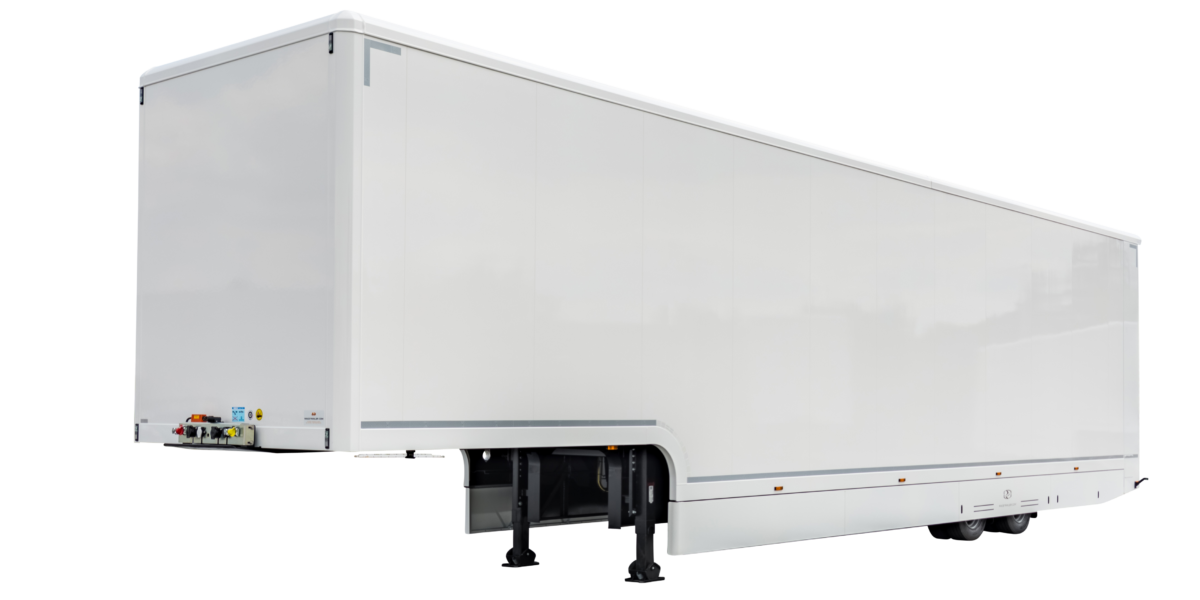 Ralf Schumacher,
ambassador, Racetrailer.com

Having run his own team in various categories of single-seater racing, Ralf Schumacher knows all about the complex logistics that are required to get race cars to a circuit and back. Be it a high-profile Grand Prix event with tens of thousands of spectators and huge media coverage or a private test session at some remote place far away from the spotlights, cars and equipment have to be at the right place at the right time.
Our free marketplace for race teams.
Do you want to sell your race trailer?
This completely free service is offered only to race teams, so not for dealers, manufacturers or traders. You don't pay any advertising or sales fee to us.
The race trailer online Marketplace
Ad for FREE!
Quick and simple
Make offers to sellers
Take a look at the current ads here!
A selection of our customers
Our reputation for quality, service and customer satisfaction is second to none and our impressive client list includes.
Circuit2Circuit

|

Lotus Formula One Team

|

Jan & Kevin Magnussen

|

Williams Formula One Team

|

Global Logistics Management Ltd

|

Renault Sport Formula One Team

|
Set Promotion

|

Marklund Motorsport

|

MJP Racing

|

Sebastian Loeb Racing

|

Petter Solberg

|
Audi Team Phoenix Racing

|

BMW Team Schnitzer Motorsport

|

BMW Motorsport

|
BMW Team MTEC Motorsport

|

Toyota Motorsport GmbH

|
Team Zakspeed

|

Frikandelli Racing

|

Car Tech-knowledge

|

Mcchip-dkr.com

|

Walkenhorst Motorsport

|
High Class Racing

|

RLR Msport Ltd

|

IDEC Sport Racing

|

United Autosports

|

Dragon Speed

|
Barwell Motorsport

|

Bentley Team M-Sport

|

Strakka Racing

|

Team Zakspeed

|
Andrew Jordan

|

Eurotech Racing

|

Team Parker Racing

|
Sebastian Loeb Racing

|

Engstler Motorsport

|

JAS Motorsport

|

BRC Racing Team

|